'Cloud Hosting' has been the new buzzword in the web presence industry for long enough now, and it looks like it's here to stay. Organizations of all sizes are taking the Cloud route and there are several surveys to back this claim with sufficient amounts of data.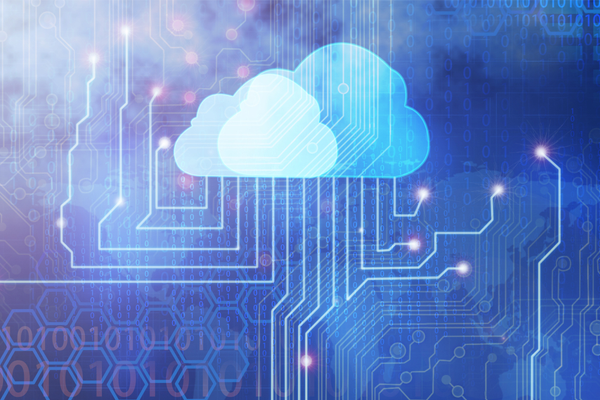 Over time, the cloud has become more sophisticated and is way past its nascent stage. Owing to this progress, organizations, especially the large ones, are no longer worried about being the test beds. As a result, businesses of all sizes are riding this wave of change that was brought about by the introduction of the Cloud.

Although there are a host of reasons that have resulted in the widespread migration to the cloud, there's one reason that dominates the rest – Cloud Hosting makes for a better choice over the other on-premise options. Let's discuss these one by one:

Reliable
At times when the hardware is struck with issues, all websites hosted on a particular Cloud Server will automatically failover to a stable server, and that too without any downtime! This makes Cloud Hosting the most reliable option there is while ensuring that the hosting providers, as well as the users, do not have to worry themselves to death in case of a system failure.

High performance
Users can enjoy high-end processors and state-of-the-art architecture that ensures high performance, good storage and more than adequate memory. Websites hosted on the Cloud are optimized to deliver content at lightning fast speeds, thereby giving a seamless experience to the users. Unexpected downtimes and dips in performance that are fairly common in Shared Hosting can easily be prevented in case of Cloud Hosting. Additionally, it's important to remember that both mobile, as well as desktop website speeds, affect search engine rankings of the websites. With Cloud Hosting, the ability to self-distribute the website load and still ensure faster load speeds, the SEO rankings of the websites will remain unharmed even in the face of unforeseen traffic spikes.

Easily scalable
With advancements happening in the field of technology as we speak, servers are getting more and more efficient. In other words, they use less energy to handle the same number of tasks as compared to how things were before. Cloud Hosting allows users to scale their resources up and down, whenever they are required to meet their business needs. This is possible since Cloud Hosting essentially is a network of multiple servers spread across multiple locations which share data and resources amongst themselves. This not only reduces server load but also increases performance. In short, unexpected traffic spikes will not bring the server to a standstill.
Cost-effective
Unlike Shared Hosting or Dedicated Hosting, the Cloud Hosting environment comprises of a group of interconnected web servers, using secure and encrypted connections, which host applications and data multiple customers. This lowers hardware and utility costs thus making this option economical.
Rocksolid stability
Owing to its capabilities of handling automated fail-overs, load balancing, and the security of hardware resources, Cloud Servers make for a stable environment for websites hosted on them. Also, the transfer of data from one server to the other is a safe process since this data is encrypted and securely sent over to another server that's unaffected.
It's essential to choose a provider that offers Cloud Hosting with an uncomplicated and an intuitive dashboard to monitor the usage and handle administrative upkeep. Take our word, switch to Cloud Hosting to experience the best and a hassle-free web hosting experience. Although migration may seem like a headache, rest assured that there will be no loss in data, neither will it affect your SEO setup if you make the right choice when it comes to selecting your hosting provider. In conclusion, we will say that we strongly vouch for the benefits that Cloud Hosting offers and cannot wait to see what the future has in store when it comes to the Cloud.
5 Reasons That Make Cloud Hosting A Better Choice